DIABETES:  WHY REGULAR PODIATRY?
AVEON HEALTH
Diabetes Experts
While Diabetes may not be as debilitating as it once was, as Diabetics we still are "Blessed" with the probability of additional Health Problems that members of the general population do not have to be as concerned with.  Such is the case in regard to problems with our feet!  As a result, we should make sure that a Podiatrist is a member of our Health Team.  There are a number of ways they can assist with your Wellness, including but not limited to helping you deal with:
Amputations – If foot damage cannot be repaired, the end result may very well be Amputation.
Charcot Foot – Never Damage in the feet can lead to the weakening of the bones in your feet to the point of causing fractures and foot deformities.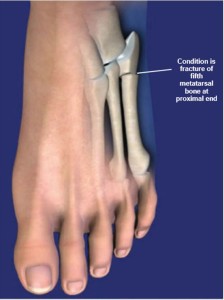 Foot Ulcers – Wounds that can occur on either the foot or toes, they can both grow larger in size and become infected.
Nerve Damage – Known as Neuropathy, it can cause both pain and numbness in the feet.
As you can imagine, it is virtually imperative that when you meet with a Podiatrist you obtain as much advice and assistance with Foot Care as possible.  With that thought in mind, when you meet with your Podiatrist the following are a few issues you may want to discus with them:
Foot Exams – Let them train you as to how to conduct a Foot Exam at home.
Keeping Your Feet Healthy – Allow them to give you advice regarding ways to protect your Feet on a daily basis.
Neuropathy – Seek comprehensive testing for Nerve Damage.
Temperature Monitoring – Tests show that maintaining consistent Foot Temperature greatly reduce both Ulcers and Amputation.  Your Podiatrist will have suggestion as how to maintain the proper Foot Temperature.
It is understandable that if you are having problems with your feet you will want to make immediate plans to visit your Podiatrist.  Some of the major symptoms you should be looking for are: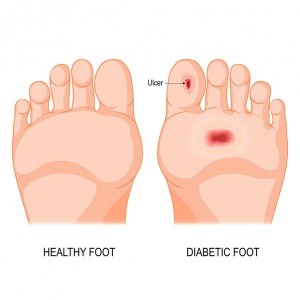 Bleeding Corns and Callouses.
Dry Cracks in the skin, especially around the heel.
Ingrown and Fungal Toenails.
Numbness in the feet or toes.
Open Sores on the Feet that are slow to heal.
Pain in the Legs.
Skin Color Changes.
Swelling of the Foot or Ankle.
While frequenting a Podiatrist is important, there are some actions that you can take on your own to help ensure Healthy Feet.  These include, but are not limited to:
DO NOT go Bare Foot!
Exercise
Have new shoes properly measured and fitted.
Inspect Your Feet DAILY!
NEVER try to remove Corns, Callouses or Warts by yourself.
Schedule regular Podiatry Appointments – at least Annually!
Wear Thick, Soft Socks – preferably without seams.
Remembering that our Feet are the Foundation of our existence (Pun only slightly intended!), it is important that we do all we can to protect them, and get as much help to do so as we possibly can!
If you, or someone you know, needs help in managing their Diabetes, please call AVEON HEALTH at 480-300-4663 to make an appointment with a member of our staff and allow them to escort you down the path to an improved quality of life for you and your loved ones!  One of the very special services we provide is offered by our on-staff Podiatrist.
This Blog was written, in great part, with information gleaned from the following sources:
https://siren.care/blog/diabetes-health-need-see-podiatrist-regularly/