DIABETES, OBESITY, AND COVID-19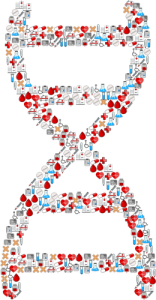 AVEON HEALTH
Diabetes Experts
Without a doubt you have heard that one of the groups that is in particular risk regarding the Coronavirus is Diabetics. This is based, in part, on several studies, including but not limited to:
A small study reported in the March 2020 issue of Diabetes Metabolism Research and Reviews, based on 174 people in Wuhan, China, concluded that people with COVID-19 and Diabetes were at a higher risk for Pneumonia.
In the April 2020 Journal of Diabetes Science and Technology a link was drawn between Diabetes and the risk of dying from COVID-19.
A similar study to the one above was published online in the May 2020 issue of Cell Metabolism.
Knowing where the idea that Diabetics are at high risk comes from next leads us the question of how Diabetics are affected by COVID-19. To understand the response to the ailment by Diabetics, the Thriving Insights Panel surveyed some 20,000 individuals and ascertained the following information:
90% reported that they "Know what they should do" if they think they have contracted COVID-19.
Over 85% have changed their daily routine due to COVID-19.
Over 50% reported they are "very concerned" about the COVID-19 outbreak.
25% reported it is negatively affecting their Diabetes management.
23% have "talked to a healthcare provider" in regard to COVID-19.
8% reported having experienced symptoms of COVID-19.
Compounding the Diabetes/COVID-19 connection is yet another problem area where the Pandemic is concerned – Obesity! As a degree of clarification, it is imperative to understand what "Obesity" really is. Per the National Heart, Lung, and Blood Institute, "Severe Obesity" is defined as having a Body Mass Index (BMI) of 40 or higher. Obesity (BMI of 30 – 39), in general, plagues some 42.4 % of the U.S. population.
The issue of Obesity is often a combination of nurture and nature, according to the Obesity Medicine Association (OMA). In many cases, those who suffer from Obesity grew up in a family where large portions of calories at meal time and emotional eating are par for the course. However, the OMA notes that there is also a gene that can trigger reduced control in eating, increased caloric intake, and even a propensity of sedentary behavior.
Even if one possesses the "Obesity Gene" it does not mean that they are destined to be Obese. The issue can help be minimized with proper diet and exercise, and a concentrated effort to remain healthy!
Explaining that Diabetics really are at greater risk than the general public is one thing, but how to deal with this situation is what is really beneficial to us. As a result, here are several Tips to help us contend with the Coronavirus.
Follow the CDC Guidelines
Avoid touching your eyes, nose and mouth with unwashed hands.
Call ahead regarding medical attention unless it is a medical emergency.
Clean your hands often with soap and hot water, or use sanitizer that is at least 60% alcohol.
Cover up with a tissue when you sneeze or cough.
Stay home if you are sick.
Wear a face mask outside of your home and when you are around people.
Keep Your Prescriptions Filled and Stock Up on Extra Supplies.
Know that Some Over-the-Counter Medication can Affect Blood Glucose.
Advil (Ibuprofen), which can increase the hypoglycemic effect of insulin.
Aspirin in large doses.
Cough Syrups, except those that are labeled sugar-free.
 Decongestants, such as phenylephrine and pseudoephedrine.
 Pills that contain the same ingredients as syrups and do not have carbohydrates.
Maintain a Healthy Lifestyle by Prioritizing Diet, Exercise, and Sleep.
We trust that this will both help you understand that Diabetics are at greater risk, and provide you with some insights as to how you can reduce that risk. While this is a trying time, we all need to know that we can not only survive, but even thrive, by following a Healthy Lifestyle and communicating with our Health Care Providers when conditions deem it prudent!
If you, or someone you know, needs help in managing their Diabetes, please call AVEON HEALTH at 480-300-4663 to make an appointment with a member of our staff and allow them to escort you down the path to an improved quality of life for you and your loved ones!
This Blog was written, in great part, with information gleaned from the following sources:
https://www.everydayhealth.com/diabetes/care-tips-during-the-coronavirus-pandemic/
https://www.diabetesdaily.com/blog/study-how-covid-19-is-affecting-people-with-diabetes-648318/
https://www.everydayhealth.com/coronavirus/how-obesity-may-increase-the-risk-for-covid-19-complications/