DIABETES: INJECTABLES FOR TYPE 2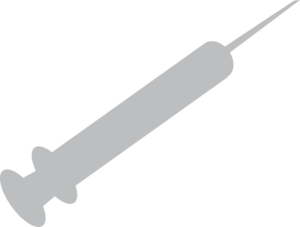 AVEON HEALTH
Diabetes Experts
Medications are often an important part of the treatment for Type 2 Diabetes. A common aspect of this treatment is the utilization of Injectable Meds known as Glucagon-like peptide-1 receptor agonists (GLP-1 RAs). Typically, these are used in conjunction with other anti-diabetes treatments.
Rather than just one type of product, there are numerous varieties of GLP-1 RAs, including but not necessarily limited to:
Lixisenatide (Adlyxin)
Exenatide (Byetta)
Liraglutide (Victoza)
Dulaglutide (Trulicity)
Semaglutide (Ozempic)
Of these, the only one that needs to be administered twice daily is Byetta, while the others are used either once daily or once weekly.
Unlike Insulin injection, which may result in weight gain, the GLP-1 RAs may actually assist in weight loss. As a result, those who struggle with being overweight, or even obesity, find this to be a welcomed form of treatment.
As with all Medications, it is imperative that one be informed regarding the possible side effects of GLP-1 RAs. These include such gastrointestinal issues as diarrhea, nausea, and vomiting. Another area you might want to be aware of is skin reactions near the injection sites. This seems to be especially the case with Byetta.
Due to its importance, we feel it to be imperative to stress that Medications alone are not the only key to controlling Type 2 Diabetes. Rather, one must embrace Lifestyle Changes to enhance your chance of success. This includes, but is not necessary limited to:
Not Smoking
Modifying Diet
Limiting Alcohol use
Losing 5 – 10% of Body Weight if one is over-weight, especially if Obesity is an issue
Monitoring Blood Sugar Levels on a Regular Basis
Exercising for 150 Minutes per week
One of the main issues in regard to Diet is carbohydrate intake. When possible, it is best to consume carbs that are Nutrient Dense; Minimally Processed; and High in Fiber.
For some, the Cost Factor of GLP-1 RAs may be a real concern. To date, there are no "Generic Options" available. As a result, a monthly dosage may range in price from $850 to $2,600, depending on the Medication Type and brand used. In some cases a patient's Insurance Company may cover the cost. It might be best to confer with your Insurance Provider before choosing with GLP-1 RA you want to have prescribed for you.
As with all forms of treatment for better health, it is important to confer with your Diabetes Team when determining which GLP-1 RA you should use, or if it is a viable form of treatment at all. If you have any questions, we here at AVEON HEALTH would be more than happy to meet with you and discuss this in much greater detail!
If you, or someone you know, needs help in managing their Diabetes, please call AVEON HEALTH at 480-300-4663 to make an appointment with a member of our staff and allow them to escort you down the path to an improved quality of life for you and your loved ones!
This Blog was written, in great part, with information gleaned from the following sources:
https://www.healthline.com/health/type-2-diabetes/ask-the-expert-injectables-for-type-2-diabetes