DIABETES AND NINE TIPS
FOR FOOT CARE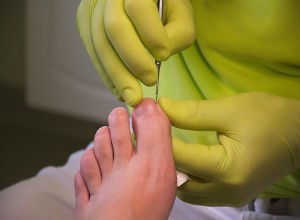 AVEON HEALTH
Diabetes Experts
       Summer is here and the temptation to go barefoot is increasing exponentially!  That is why that we, as Diabetics, must make an even more concentrated effort to ensure that we properly tend to our feet.  To assist you in that undertaking, we are presenting this advice for your consideration.  As you will note, our suggestions extend far beyond keeping your feet dressed!
Inspect Your Feet Daily – Things you will especially want to look for are any new blisters, cuts or red spots; if any swelling is taking place; or if anything is appears to be out of the ordinary.
Beware of Your Toenails – One of the main purposes of keeping your Toenails is trimmed is to protect you from scratching yourself which can lead to unnecessary infections.
Don't Smoke – As you well know, there are a plethora of health advantage in avoiding cigarettes, and helping to control Diabetes is just one of them.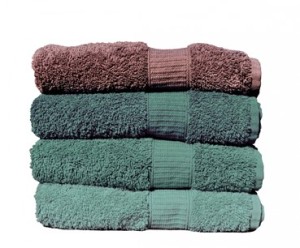 Dry Your Feet Thoroughly – "Damp" Feet, especially between the toes, leads to the existence of germs that can allow infections.
Exercise – This helps with Blood Circulation, and can be something as simple as walking on a regular basis.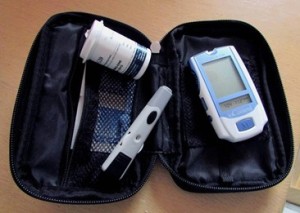 Track Your Blood Sugar Levels – This will allow you to determine if they are stable.
Insist on "Quality" Socks – The best, of course, are "Diabetic Socks," which are softer and not as tight around your calves.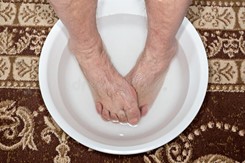 Keep Feet as Clean as Possible – This is accomplished, of course, by frequent foot washing. Especially concentrate on the bottoms of your Feet and between the toes.
See a Podiatrist Regularly – As well as providing a professional, objective inspection of your Feet, they can, and will!, provide you with additional tips for Foot Care.
Rest assured that you can never give your Feet too much attention or care.  Perhaps the number one piece of advice herein, however, is to be sure to contact your doctor if you see anything new or abnormal regarding your feet!
If you, or someone you know, needs help in managing their Diabetes, please call AVEON HEALTH at 480-300-4663 to make an appointment with a member of our staff and allow them to escort you down the path to an improved quality of life for you and your loved ones!  One of the very special services we provide is offered by our on-staff Podiatrist, a professional that every Diabetic should have as part of their "Medical Staff." 
This Blog was written, in great part, with information gleaned from the following sources:
https://podiatryassociates.org/9-healthy-tips-for-diabetic-foot-care/