DIABETES AND HAVING A VERY
MERRY CHRISTMAS
AVEON HEALTH
Diabetes Experts
We have decided that the months of November and December are cruel and unusual punishment for those of us who are Diabetics!  We no more than settle back into our normal routine of Carb Counting and Dessert Dodging after Thanksgiving when around the corner lurks all of the Delectable Delicacies of Christmas!  But, like veteran soldiers going out to confront the enemy in their own territory, we know that the key to success is to have a Battle Plan and to stick to it!  So, with that thought in mind, let's take a look at a plan for the Holidays this year that will help make us Super Heroes with our families!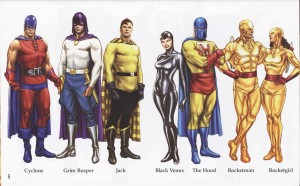 Avoid Grazing Between Meals – Though Holiday Meals are seldom actually served on time, it is imperative that we refrain from snacking along the way as much as we can!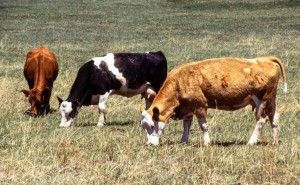 Drink Water Before your Meal – This serves two purposes:  It will battle the possibility of dehydration and help to fill you up so you won't eat as much!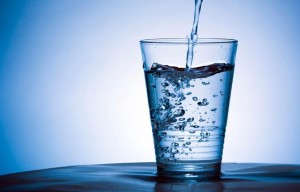 Plan Your Meal – Just as you shouldn't shop when you are hungry, neither should you plan your Holiday Meal before you have eaten!  The key here, of course, is to make sensible options!  This could include:
Turkey – A traditional meat for the Christmas Meal as well as the one at Thanksgiving, Turkey is a fine choice.  To reduce caloric intake, you might want to eat the white meat as opposed to the dark meat.
Vegetables – Filling you plate 2/3 full of non-starchy veggies serves a multitude of purposes including caloric count and helping to fill you up, removing the temptation for seconds and or too many sweets.
Roasted Potatoes -  This reduces the "fat content" greatly compared to mashed potatoes.
Desserts – Tasty Desserts are always a part of the Christmas Feast, and should be! Concentrate on eating those with a minimum of fats and calories!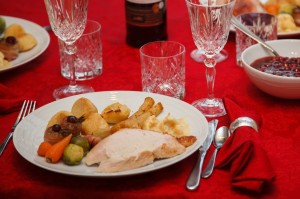 Be Aware of Portion Sizes – Enough said!
 Stay Active – Though a long nap might seem most appealing as a post-meal activity, a brisk walk would be much more beneficial!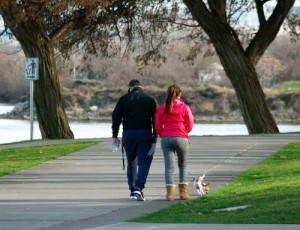 While many of us celebrate with our Christmas Meal at the home of loved ones, others fancy going to a restaurant instead.  If that is the case for you and yours, here are some tips that might prove helpful:
 Eat slowly, putting your knife and fork down between each bite.
 If you have s smaller appetite, order a "Starter" instead of a Main Course, as it will consist of less food.
 Remember – - Veggies and Salad are better for you than Potatoes and Gravy!
 Make sure you are the first to order, avoiding the temptation to say, "Ooooo, that sounds good!  I'll have some of that, too!"
Well, that's our suggestions to help make your Christmas a Very Merry One!

If you, or someone you know, needs help in managing their Diabetes, please call AVEON HEALTH at 480-300-4663 to make an appointment with a member of our staff and allow them to escort you down the path to an improved quality of life for you and your loved ones!
This Blog was written, in great part, with information gleaned from the following sources:
Christmas and Diabetes – Managing Diabetes During Christmas (thediabetescouncil.com)
Christmas and diabetes | Diabetes UK