COVID 19 – THE IMMEDIATE CONCERN Aveon Health Family Medicine & Diabetes Care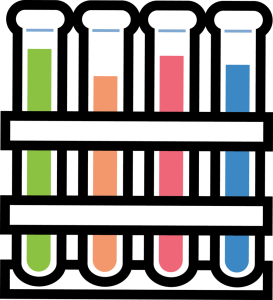 DIABETES is our area of expertise. However, whenever we are asked what we specialize in our answer is "Patients." We believe It is imperative for a physician to rise to the occasion when a Health Issue of the magnitude of COVID 19 comes along and, as a result, we immediately dedicated ourselves to becoming immersed in the issue to discover how we can best serve Patients in this somewhat trying time.
One of the things that was obvious was the concern for what was the apparent inability to get people tested in a judicious amount of time. We realized that it would be most beneficial if we at AVEON HEALTH could assist those Patients who were hoping to be tested, but were having little or no luck in doing so. Fortunately, our efforts were Blessed and we discovered the SOPHIA 2.
The SOPHIA 2 is a sophisticated, portable apparatus that allows us to conduct COVID 19 testing at our office. There are a multitude of criteria that make this beneficial to both, us and our Patients, including, but not limited to:
Provides Accurate, Objective, and Automated results, same day!
We are able to conduct the Test in office with same day results, as compared to 5-7 DAYS at Sonora Quest or LabCorp.
Secure, Remote Instrument Management which automatically stores Test and User History, ensuring privacy and security.
User and Patient IDs are captured with an "Onboard Barcode Scanner."
Integrated Data Management automatically stores Test Results and User History.
If there is a drawback to contacting us and utilizing our SOPHIA 2 Testing Process, it is that, due to the fact that we do not have a Lab Contract, we are forced to offer this on a "Cash Pay Only" basis. While Insurance frequently does pay for the testing, it will do so only at Sonora Quest or LabCorp. In an attempt to make this program as accessible as possible to those who want to take advantage of it, we have kept the cost down to the very low price of $125.00. The advantage, of course, is found both in the convenience and quick turn-around time. Interestingly enough, we are one of the few Health Facilities around that are able to provide this service to our community.
As with all of your Health Needs, AVEON Health stands ready to serve and assist you with facing the COVID 19 Pandemic. Know that we are as concerned about your Health as you are, and work diligently and professionally on a daily basis to improve the probability of facing this challenge in a successful manner!
If you, or someone you know, would like to be tested for COVID 19 in a more than reasonable amount of time at a more than reasonable cost, please call AVEON HEALTH at 480-300-4663 to make an appointment. At that time our friendly and qualified staff will serve you in this matter in both a friendly and professional manner.