DIABETES AND A WORKABLE
NIGHTTIME ROUTINE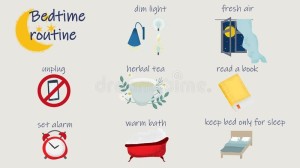 AVEON HEALTH
Diabetes Experts
       Most of us live in a hectic world that finds us engaged in either thought or activity for the entirety of our day.  As a result, our Nighttime Routine is often left to chance, and, also as a result, may not be as effective as it might be.  We trust that this article will help you develop a Nighttime Routine, and that you will understand its importance.
       EAT A NUTRITIOUS DINNER – It is
generally agreed that the final meal of the day for the Diabetic should include lean meats, fruits and vegetables and as few "processed foods" as possible.  Another good rule of thumb is that the later in the day you eat dinner, the fewer carbs the meal should include.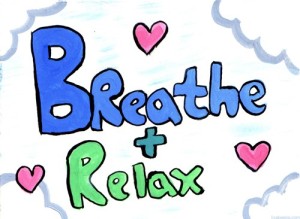 DE-STRESS – This can be accomplished in many different ways by many different individuals.  Some general De-Stressing activities, however, including reading and listening to soothing music.
BRUSH AND FLOSS YOUR TEETH – Inasmuch as a Diabetic's saliva is "sweeter" than the Non-Diabetic's, they are prone to have more cavities and gum disease.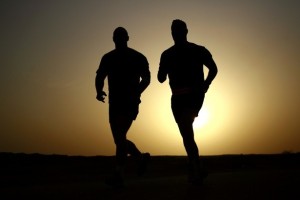 GET MOVING – This is an interesting challenge, for while we don't want to "work out" to the point of stimulation, we also don't particularly want to sit dormant the entire evening.  This can be accomplished by a walk around the block, or perhaps some stretching exercises.  Not only will this help with Insulin Sensitivity, but it will also help you sleep better.
LAY OUT YOUR DIABETES SUPPLIES FOR THE NEXT MORNING – This can run the gamut from preparing your medications to laying out your Blood Sugar Testing Kit in a convenient location for the morrow.
       As you can see, these are all pretty simple activities in themselves, yet, together they provide an ideal foundation each night for the day, and days!, that follow.
If you, or someone you know, needs help in managing their Diabetes, please call AVEON HEALTH at 480-300-4663 to make an appointment with a member of our staff and allow them to escort you down the path to an improved quality of life for you and your loved ones!  One of the very special services we provide is offered by our on-staff Podiatrist, a professional that every Diabetic should have as part of their "Medical Staff."
This Blog was written, in great part, with information gleaned from the following sources:
https://www.everydayhealth.com/hs/type-2-diabetes-guide-healthy-habits/healthy-nighttime-routine/