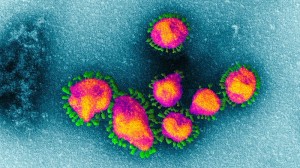 Aveon Health will be holding a phone conference to discuss what chronic patients can expect from their Family Practice physician during the Covid-19 pandemic. This phone conference is open to all news and media outlets and will be held  on Friday March 20.
Aveon Health Medical Director, Dr. Sam Fereidouni MD, MHSA, will give insight into how Family Practice medical groups will be preparing to ensure continuity of care for chronic patients that depend on regular physician visits, medication and testing. Dr. Fereidouni will cover a range of topics relating to patients suffering with chronic conditions such as Diabetes and High Blood Pressure. Some of those topics will relate to:
-Arranging necessary in person visits
-Utilizing telemedicine for routine updates
-Handling new and prescription refills
-Handling recurring lab testing
Following the roundtable session will be a short question and answer session with Dr. Fereidouni
Additionally, time can be arranged to view the personal protection equipment and facility changes that have been taken at Aveon Health to protect our staff and patients.